Yeastar Sales Incentive Program for South Africa
Purchase Yeastar products, accumulate points and win prizes with up to R16,000 value every quarter!
About the program
Included as part of Yeastar Xcelerate Partner Program (South Africa), the Yeastar Sales Incentive Program is designed to inspire our partners to new levels of sales and professional achievement. Any IT resellers, system integrators, and VARs who wish to accelerate their business in the VoIP market are encouraged to join the program.

Resellers who purchase Yeastar products can accumulate points in Yeastar Partner Portal and unlock exclusive partner benefits. For those who get a certain number of points in a calendar quarter are eligible to join Yeastar Quarterly Lucky Draw and win prizes with up to R16,000 value!
Learn how to get points, the acrrued points of each Yeastar product model, and more Yeastar partner benefits on sales, marketing, training and technicial support in the Yeastar Partner Program Guide for South Africa.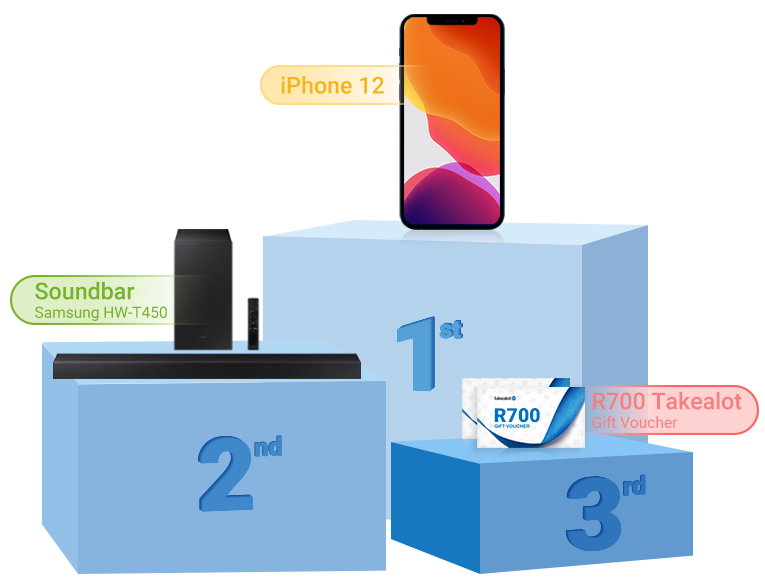 Yeastar Quarterly Lucky Draw for 2021 Q2
Purchase Yeastar Products and win big prizes! By getting 45 points or buy 2 units P-Series in Q2 2021, you will be eligible to join the Yeastar quartly lucky draw in June and win following big prizes:
1st Prize (1 pc): iPhone 12
2rd Prize (2 pcs): Samsung HW-T450 Soundbar
3rd Prize (5 pcs): Takealot Gift Voucher (value: R700/Card )


Hit 45 points in Yeastar Partner Portal or purchase 2 units of Yeastar P-Series PBX in 2021 Q2 (2021/4/1-2021/6/30). The lucky draw is available for South Africa channel only. Partners who meet the enrollment requirement will recieve the email notification from Yeastar in the the early July.
Note: please make sure to register your purchased devices in the Yeastar Partner Portal to enroll the lucky draw. Do not have a Yeastar Partner Portal Account? Apply here
The lucky draw will be conducted in July, 2021. The winners will be announced on the social media and will recieve email notification from Yeastar. Prizes will be sent to winners through Yeastar local distributors in South Africa.

Secret Shortcut to Join Lucky Draw
Partners who Purchase 2 Units or more P-Series PBX (including P550, P560 and P570) can join Yeastar Q2 Lucky Draw.
| | |
| --- | --- |
| Original Path | Hit 45 Points in Q2. |
| Q2 Shortcut | Buy 2 Units P-Series in Q2. |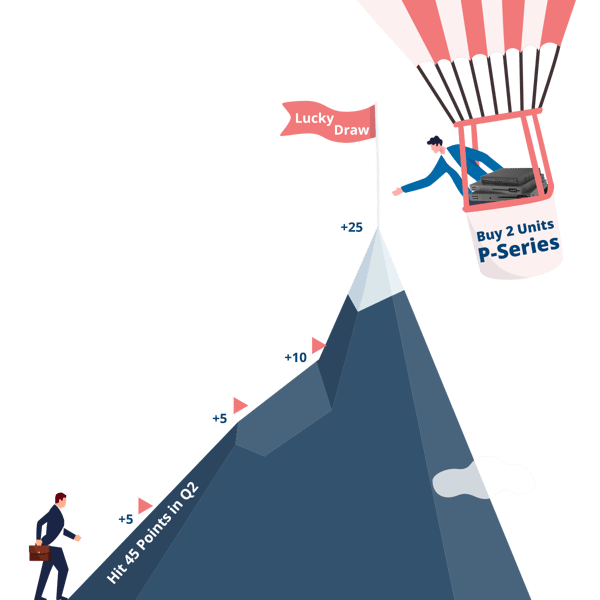 Limited-Time Special Point Program
You can now earn extra points for you purchased Yeastar S-Series VoIP PBX by enabling Linkus Cloud Service (LCS) on them between Jan 1st to Jun 30, 2021.
Either enabling the LCS 30-day free trial or initially subscribing LCS annual license or are available to earn points. Log in your Yeastar Partner Portal to get the points now.
| | | | |
| --- | --- | --- | --- |
| PBX Model | LCS Points | PBX Model | LCS Points |
| S20 PBX | 1 | S100 PBX | 3 |
| S412 PBX | 1 | S300 PBX | 5 |
| S50 PBX | 2 | | |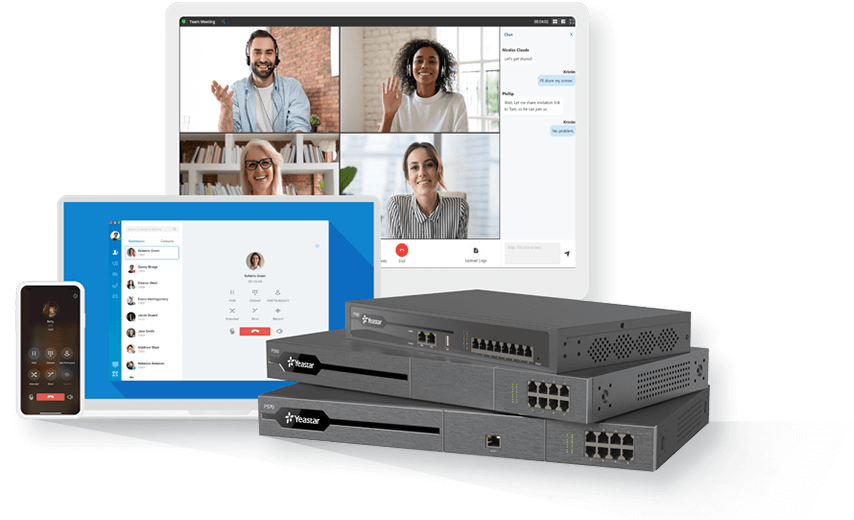 Yeastar P-Series PBX System
Purpose-built for SMEs to fulfill more sophisticated communication needs, Yeastar P-Series PBX System is "PBX-plus-more" system that wrap a suite of services around, including voice, video, applications, collaboration, and more.
Sign up to connect with our teams